Best Cocktail&Barware Tool's Showroom
Every cocktail recipe has a story.
A story of a culture can be written in a book, a story of a cocktail can be told by a shaker.
WING SHUNG INDUSTRIAL CO.,LTD. is a Professional Manufacturer and Big Seller in China.
We offer custom merchandise to retailers and buyers around the world.
This Showroom have many bar tool sets.
View More Barware>>
What are the types of cocktail shakers?

There are three main types of cocktail shaker.Boston Shaker, French Shaker, Cobbler Shaker.
There are many cocktail shakers in this showroom.
We offer our customers custom shakers. Like the copper weighted boston shaker.
We are capable of supplying a wide range of cocktail shakers

Boston Shaker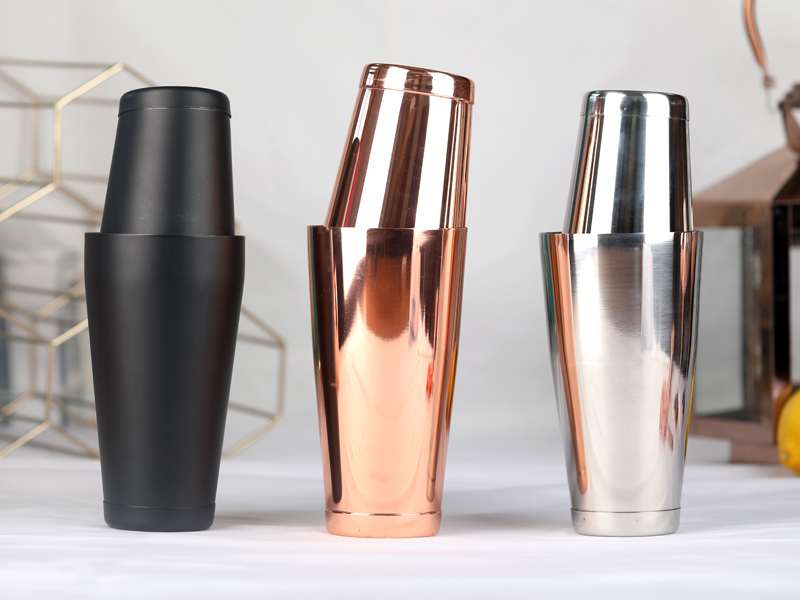 The Boston shaker has two parts: one stainless steel tin, and a glass tumbler that fits snugly inside.
Boston shakers can also come in tin-on-tin varieties.
This is one of the most common shakers you'll see behind the bar.
Above photo is our custom made Weighted Boston Shaker.
View More>>
Cobbler Shaker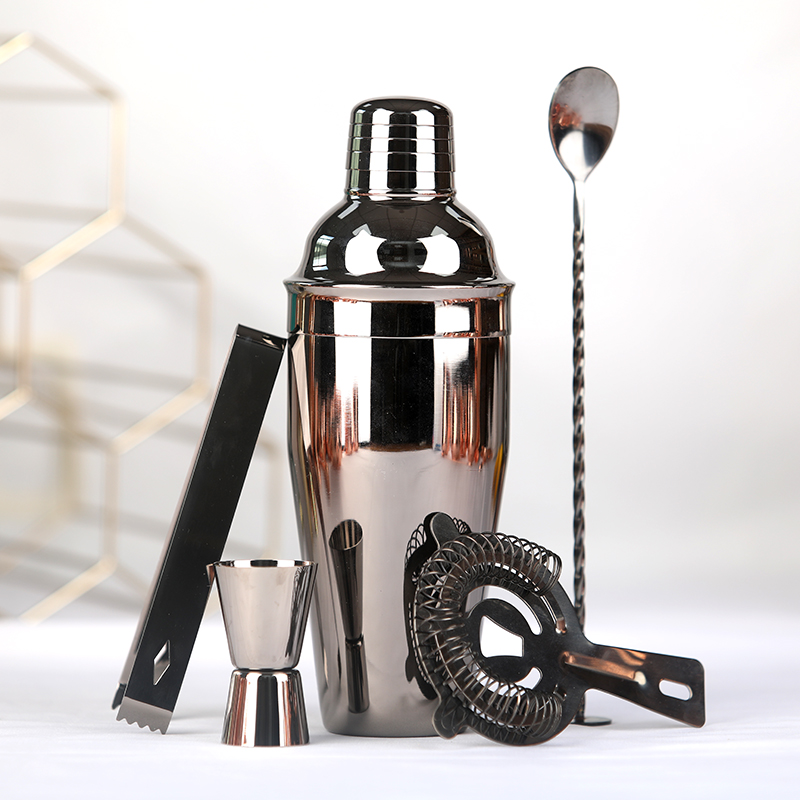 A cobbler shaker has three parts: the tin, a strainer, and a small cap.
All of these pieces fit together to create one unit.
This cocktail shaker is compact and requires less equipment than a Boston or French shaker.
No need to fish around for a strainer, as it's already built in.
The cap can do double duty as a jigger if you're in a pinch.
Above photo is our custom made Stainless Steel Cobbler Shaker.
View More>>
French Shaker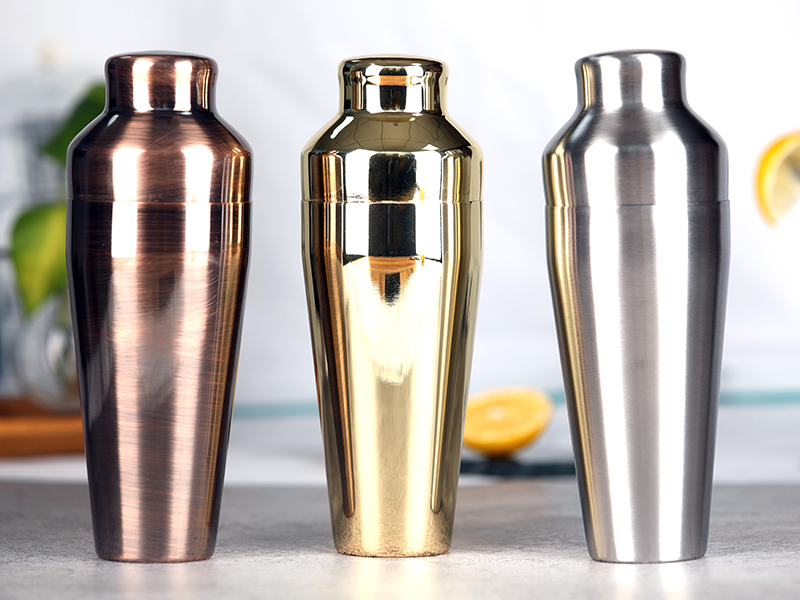 The French shaker has the good looks of the Cobbler shaker,
But the practicality of the two piece Boston shaker.
This shaker is made up of two stainless steel tins.
Much like the cobbler, this tin can be somewhat difficult to pull apart after shaking a cocktail.
View More>>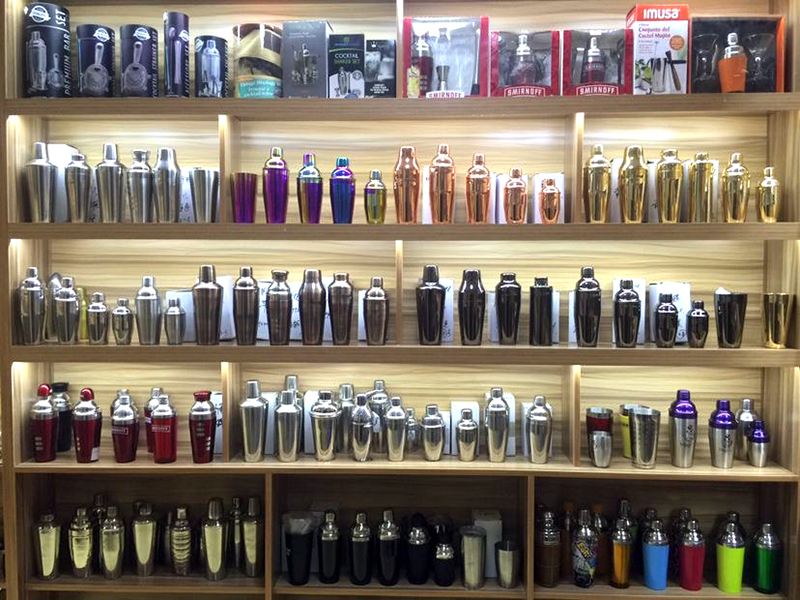 This showroom is where we produce our Cocktail Shakers.
There are Boston Shakers, French Shakers, Cobbler Shakers, Weighted Shakers, etc.
We customise different materials. Such as, leather, brass, stainless steel, etc.
You can find them all in our showroom.
View More Cocktail Shaker>>
In addition to the cocktail shaker, this picture shows our drinkware.
when we talk about drinking, the word "SAFETY" should never, ever been ignored.
Focusing on food grade material for over 13 years, we guarantee your safety!
View More Drinkware>>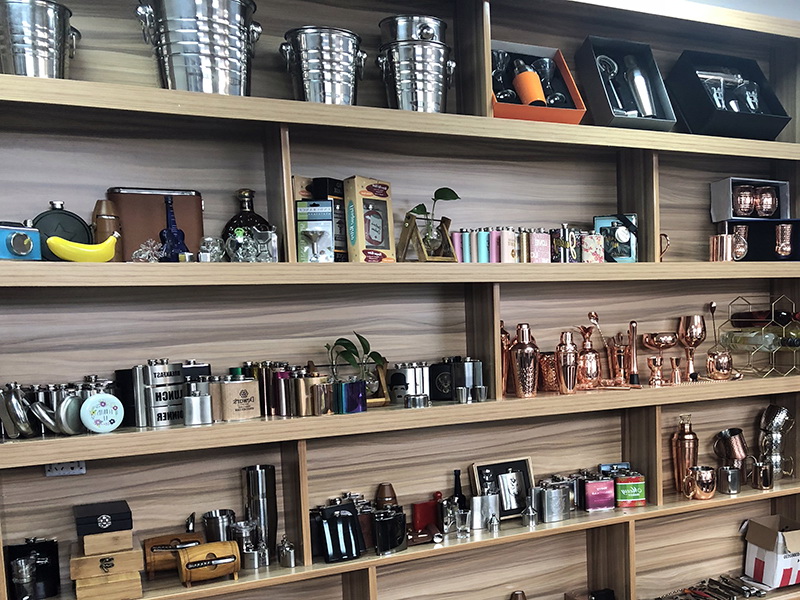 Many people love drinking, so when it comes to drinking many people do.
Wine tasting is not the preserve of the masters.
Good hip flask will not only present the taste of the wine taster, but will also make people feel noble.
View More Hip Flask>>

We are committed to your success.